Are you looking for Free Keyword research tool that provides search data exactly like any premium keyword tools?
SEO Tools can be expensive if you are just starting out but don't worry you don't have to break your bank to do keyword research, these free keyword tool will help you crush ranking on Google.
Let's start!
Ubersuggest is a free keyword research tool, free at least for now, developed by Neil Patel. This tool really helps in finding long tail keywords from hundreds of suggestions.
You can see the search volume of keywords, what are the keywords your competitors are ranking for and even seasonal trends for each keyword.
The tool provides all sort of data in a very detailed way and can be visualised easily.
Pros: The keyword generator is one of the best when it comes to usability and UI.
Aside from the free keyword research tool Ubersuggest also provides with crucial information like Domain Overview, content ideas which are really popular so you don't spend several hours on writing articles that are not even shared and are not at all popular.
It also provides Backlink data, so that you can see what are the website giving backlinks to your competitors and you can contact them and ask them to give you backlinks also based on the content you are working on.
Cons: None or not found yet 🙂
2. Finest Freemium Keyword Research Tool: Wordtracker
Wordtracker is one of the finest free keyword research, online advertising marketing research tool available for free. They do have paid subscriptions but if you're on a budget then this tool should be good to go.
Pros: The tool allows to put the seed keyword and based on the keyword it generates plenty of keyword ideas with different metrics like search volume, competition (organic difficulty), IAAT (In-Anchor and Title) and Question Keywords.
Not only it provides search data of Google but also for other search engines like Amazon, YouTube and eBay.
Cons: Limited searches available for free plan.
3. SEO Review Tools: SEO Keyword Research Website
This is an excellent free tool which will help you in keyword research. This website offers a content idea generator also. Just move to the website and search for the keywords you want to rank for.
Here the keyword I am searching for is the keyword 'SEO' itself. The tool provided the search volume, the organic search results, difficulty and even the cost per click for the said keyword.
Pros: The website also helps generate content ideas.
Cons: Not much user-friendly
4. Answer the Public: Look What People Are Searching For
First of all, have a look at their website. It's pretty cool. When you search for a keyword, what this website does is it appends search queries containing who, why, where, how, which, when, what to create meaningful keywords.
Then it provide propositions for keywords like can, for, is, near, without, with and to.
Let's see how the data is displayed here. The data is displayed in two type: one in visualisation and another in plain words.
Every node is clickable and will take you to that question in google search.
Pros:
A beautiful visualization. From the first screen to the keyword images. It helps to easily find content ideas depends on the exact question, preposition, character.
A possibility to go to Google search by the exact query. It saves time when you want to check SERP results by specific phrases.
Cons: No keyword difficulty score
Keywords Everywhere is a free add-on tool which you can add to Firefox or chrome. It adds the functionality of getting search volume, CPC and competition data to all of your major websites like Google, eBay, Amazon, Answer the public, Keywords Sh!tter and many more.
The data you will see on sites other than google are still google data for search volume and CPC.
I searched for washing machine in Amazon, it's giving search volume and CPC.This works in amazon and other websites mentioned. But, it's still google data.
Here's how the founder of Keywords Everywhere describes this tool:
"The search volume, CPC and competition data shown by Keywords Everywhere comes directly from Google Keyword Planner. We have a cache of over 2 billion keywords that get updated every month or so. Keywords with volume greater than 50 get fresh numbers from GKP once every month. Lower volume keywords get updated once every two/three months."
Pros: Provides data on YouTube, Amazon, eBay, and when searched on Google with their API.
Cons: Some of the data is not very accurate when compared to paid tools like Ahrefs
AdWord and SEO keyword Permutation Generator is a very simple tool that combines list of keywords provided by you in three segments and combine them into a list of permutations to give an idea of probable keywords.
You have to put your list of keywords in the three segments and then click on generate permutation to get the results.
This tool doesn't do a very Hi-Fi work like giving your search volume or CPC. It does what it does best and what is it's made for it that is giving you informational modifiers which it appends to the list of topics and Huge list of permutations which saves you lot of time.
Pros: This tool will prove very handy in doing Local SEO with the search intent in one column and list of places in another column.
If you're spending on online advertising and wanted to optimize your ads for better growth then sign up for our free platform to integrate and monitor all marketing channels like Google Analytics, Google Ads and Facebook Ads.
Cons: Not many important metrics like difficulty etc.
7. Google Search Console (GSC)
Google search console can be used to discover the 'low hanging fruit' traffic growth opportunities for the current keywords.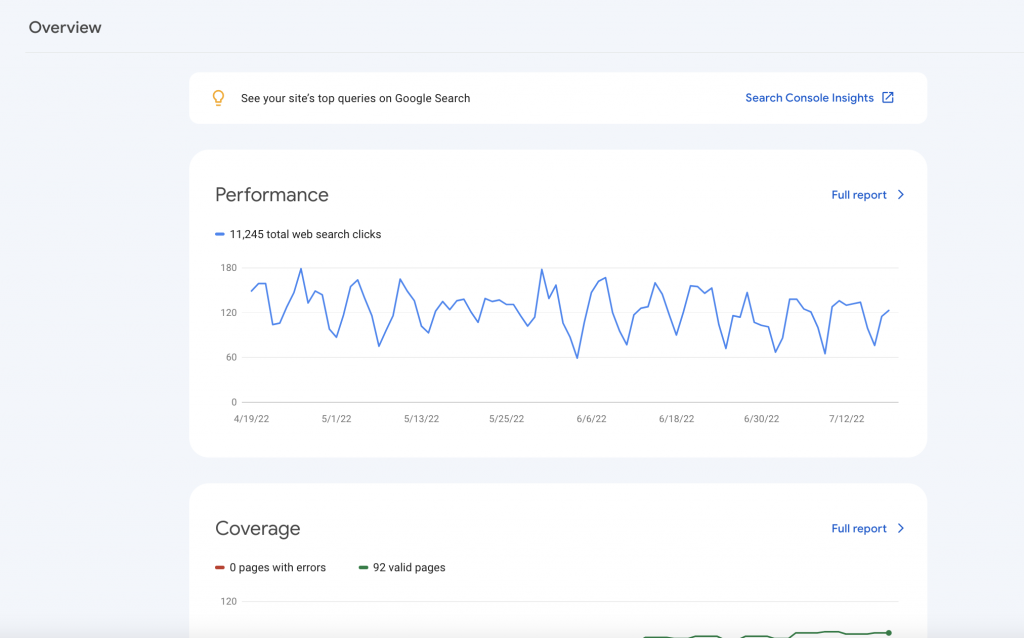 Google search console is the place to analyse your current keywords with their average impressions, Google position and also the click through rates.
Most of the tools which we mentioned before find new keywords to target but what about the keywords which you already ranking for. GSC can be used effectively to tweak such keywords to get more traffic.
Pros: If you are ranking on 2nd or 3rd page of Google, that means google finds your keywords somewhat relevant. You just need to work on featured snippets or making that page more useful to the public.
Cons: Can only give suggestions to the websites added in the search console.
8. TwinWord Ideas: Semantic Keyword Generator
Before we talk about this excellent website, let me give you a brief about what it's all about. It gives you an Idea with LSI. Twinword is a free keyword research tool with a very decent 10 keyword searches per day for free. It provides you with a lot of filtering option which really enables you to dig down how relevant your searches exactly are. It also provides with the user intent filtering option which really helps in writing good blog articles.
LSI stands for Latent Semantic Indexing which is system search engines used to analyse the words, people use surrounding a given topic for their searches.
LSI keywords are the words and phrases with a high degree of correlation to the target topic of searches people have performed.
Google's algorithm uses them to help determine the content quality and relevance to the search term. So we need to use these keywords very intelligently to boost our content on google or any other search engine for that matter.
Pros: It collects below keyword data details:
keyboard ideas (related keywords, queries)
Search volume
Organic and paid traffic
Data Import
Data Visualization
Forecasting
Cons: Very limited searches in Free account.
9. Google Trends: Identify Keyword Trends
This awesome, free tool by Google lets you explore the popularity of a specific keyword or topic over time in Google searches. If you're trying to rank for a seasonal service or trending topic, this is a great way to check when users are searching and how often. You can even look at searches for specific cities and compare keyword variations.
This free tool provides you with Ton of filtering option for searches.
I searched for the famous game, these days, PUBG to see its trend over a period of 1 year.
Pros: Helps identifying seasonal trends, then create (and promote) content at the RIGHT time.
Cons: This is not a key generator but only gives an idea about if the key phrase is in trends.
Conclusion:
Did you find the right tool for your business to succeed online?
These free keyword research tool will help you get a good insight of competition and start with keyword research.
Let us know in the comments what tool you're gonna try or using currently.